You have questions, problems or comments?

Just write us using the form on the right-hand side. We will get back to you.
See if your question's been asked yet. Sometimes it's quicker than waiting for an urgent answer from us.
Please keep in mind that we can't always respond quickly to your messages and the processing takes some time.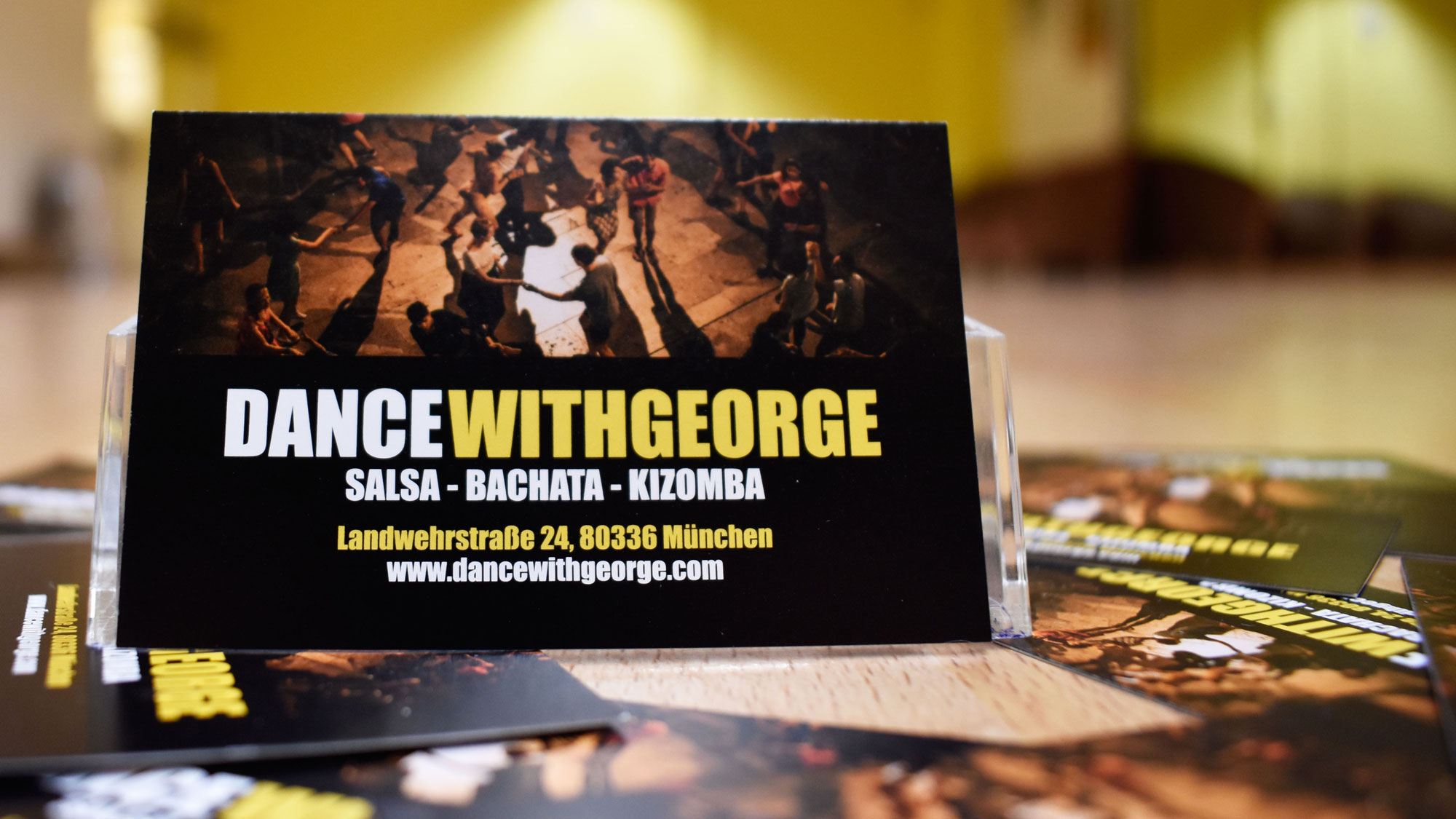 Email: info@dancewithgeorge.com
Address:
Landwehrstr. 24, 80336 Munich (in the backyard, entrance on the left, 2nd floor)